FRAGRANCES of OAK
Waterfall 100 ML
Waterfall 100 ML
This fragrance is a cascade of aromatic and flowery sensations letting us escape from daily life. The head of the perfume is lemon and sweet orange; jasmine and rose are the heart of the composition hinging on a romantic base of patchouli, vanilla, vetiver, oak and white moss. The intence blue bottle with golden veins recalls the power of water flowing into the sea.
Wild Storm 100 ML
Wild Storm 100 ML
Wild Storm is a fragrance with great sensuality emitting freshness. A fruity gust of tangerine, strawberry and raspberry; a flowery and delicate heart of rose, pansies and jasmine announces the sensual sweetness of the base of patchouli, caramel, moss and a shady oak frond. The purple bottle with golden reflections expresses the electric and enveloping magnetism of the perfume.
Spring Air 100 ML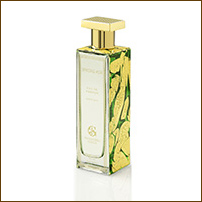 Spring Air 100 ML
Spring Air begins with a fresh blow of green apple, tangerine and grapefruit. Then the fragrance evolves towards a heart of lavender flowers and sea breeze. The base notes on the skin emit a scent of pine, cedar and oak fronds. The deep-green bottle with golden inlets is protected by an elegant box.
You may also like