Waterfall 100 ML
Waterfall 100 ML
This fragrance is a cascade of aromatic and flowery sensations letting us escape from daily life. The head of the perfume is lemon and sweet orange; jasmine and rose are the heart of the composition hinging on a romantic base of patchouli, vanilla, vetiver, oak and white moss. The intence blue bottle with golden veins recalls the power of water flowing into the sea.
Final Touch for Woman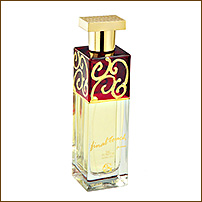 Final Touch for Woman
Final touch for woman, it lets out an increasing touch of flowers and citrus fruits, starting with the mimosa and crispy mint and followed by orange fl owers and jasmine. The heart is made from an attractive acclamation of romantic notes and fruity pineapple, all livened up by the fresh and spicy touch of carnations and the transgression and ether of Rum. With a mysterious and fascinating background just like an enchanted forest, vetiver and cedar wood provide a spicy, woody and amber touch: the white musk softens the senses and captures the olfactory senses with a vanilla effect.
Maestrale 100 ML
Maestrale 100 ML
Maestrale, a flowery and fruity impact fragrance like Sicily citrus fruits; strong and heady thanks to the sensual notes of jasmine and white rose. Aromatic, with the complex, sweet and herbaceous fragrance of clary sage and lavender, it perfectly embodies the harmony between body and spirit. The fragrance evokes so many emotions when the exotic warmth, which radiates from amber, combines with vanilla and jolts of sandalwood and cedarwood.

Vetiver is a middle-eastern or tropical fragrance with a very strong and intense scent.











You may also like